Introduction: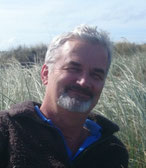 Wilcon Sylvan Parks and Landscape Management was established in 2001 by Willy Coenradi (Principal), and stems from his desire to provide a quality "one stop shop" for a wide range of Parks, Arboriculture, Horticulture and Landscape Management related consultancy services at competitive rates.
Although mainly working as an independent consultant, he works closely with several other highly experienced and skilled professionals to provide additional resource and coverage if required.
Willy has over 30 years of experience in the New Zealand Parks and Landscape management industry, and has been extensively trained in Europe and New Zealand in a wide spectrum of Parks related disciplines.