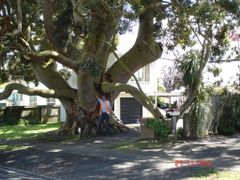 Arboricultural Management/Consultancy
Willy Coenradi, Principal Consultant, is a fully qualified Arborist with over 25 years experience in the industry keeping up to date with ongoing training and exposure to modern Arboricultural trends and thinking.
His holistic approach to Arboriculture goes well beyond the accepted meaning of the word when dealing with general tree management, from when a tree seed is sown in the nursery, to it's replacement due to disease or old age, as well as recognition of the importance of trees as an integral part of our environment.
A practical approach ensures a balance is achieved between the required project outcomes and Arboricultural/environmental considerations.
Services include:
·        Tree/Vegetation condition surveys
·        Tree failure risk assessment
·        Resistograph investigations
·        Tree Management Plans
·        Tree planting/landscape project management and supervision
·        Sourcing of plant material
·        Developing quality standards for tree maintenance and management